Edmund Webb Boarding House
Edmund Webb Boarding House is a five minute walk from the Newington College Senior Campus in Stanmore and is the home away from home for a close knit group of 50 students. Our boarders come from all walks of life and together, with our boarding staff, form the Edmund Webb boarding family.
Our boarding staff are all academic staff at the College and live onsite with their own families. Boarding is open to students from Years 9 to 12
Mr Xavier Gargan is a teacher of Biology, Science and Physical Education from Years 7-12. He has coached AFL, basketball and water polo and coordinated rowing within both APS and GPS schools.
Xavier's family includes his wife Sally and their three children, Rory, and twins Ethan and Charlie. He loves working in boarding and uses his experience to create the best environment for today's boarding pupils to thrive. Individualised boarding experiences and positive outcomes for all students are what he sets out to achieve.
Learning at the Boarding House
The boarding house aims to provide a learning environment where boarders feel supported and can surpass the potential they dreamed of prior to starting.
Boarders sit a compulsory two-hour academic preparation session per day, with the exception of Fridays and Saturdays. These are between 3:30 – 5:30 PM or 6:30 – 8:30 PM.
Sessions are held in our well-resourced library
Sessions are aimed at promoting self-directed learning
Students have access to English, Mathematics and Science teaching staff on a 1:1 basis.
Assistance from Librarians is available to help with research and project management
Boarders can take advantage of the Strength and Conditioning programs on offer
Examination periods can be stressful and daunting for some students. We aim to provide a nurturing and safe environment for students to come home to.
During exam periods boarders are supervised in the Boarding House, pending availability of staff.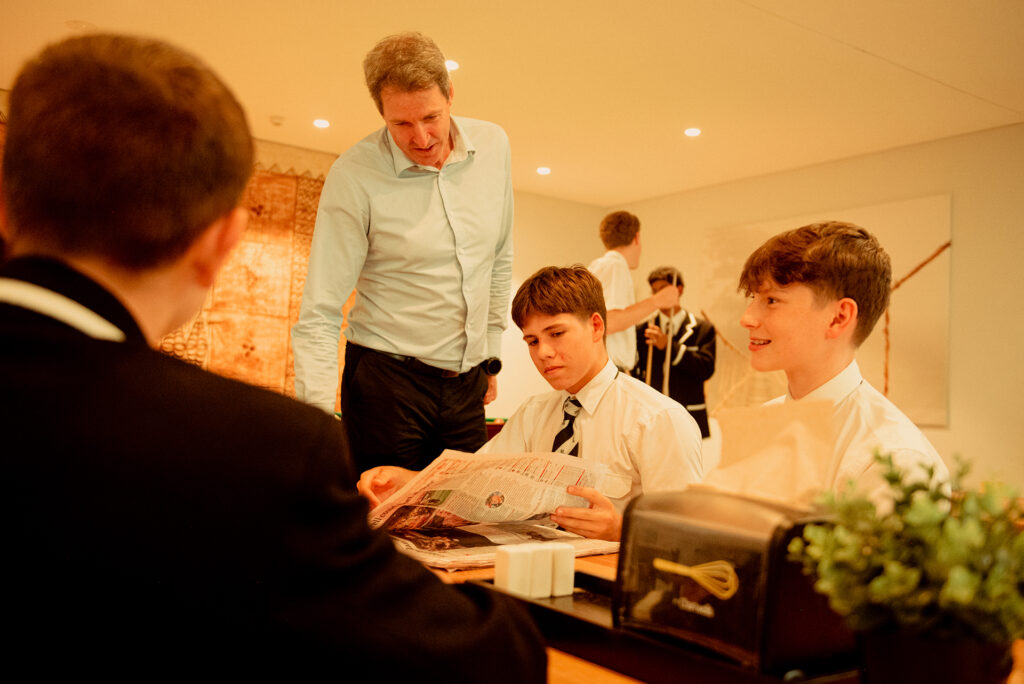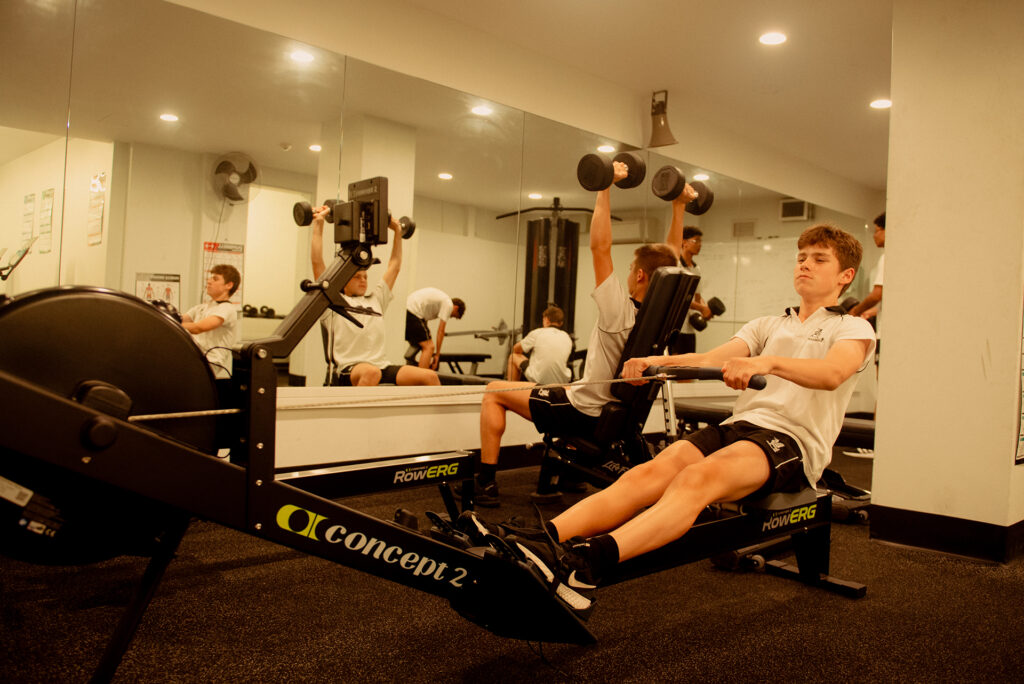 Sport and Recreation
With Wyvern Preparatory right next door to Edmund Webb Boarding House, students have access to the school's two synthetic tennis courts, basketball courts and table tennis after school and on the weekends.
Every Thursday, games are organised for boarders, as well as a range of other recreational activities hosted either by the school or the Boarding House inside and outside school grounds. All students have access to a pool table, table tennis tables, a boarding gym and esports technology throughout the week.
On Saturdays, students are encouraged to support 'local' games that are taking place, particularly where other boarders are involved.
On average, two-thirds of the house will stay in on the weekends. Over the weekends boarders are invited to participate in a variety of outings including beach visits, BBQs with local schools (eg PLC, Wenona, Ravenswood), movies, ten-pin bowling, rock-climbing, Sky-Zone and sports afternoons on the main campus. On these afternoons, boarders have the College's entire sports facilities to themselves.
Leave at Newington is managed by an online system that aims to increase the security and welfare of our boarders. This system streamlines communication between home and school and assists our boarding staff to locate boarders 24/7.
Leave is relatively flexible, allowing boarders to visit family and registered hosts on a weekly basis.
Leave requests can be entered by parents or carers, hosts or boarders and will be communicated via email. Once this leave is approved by parents or guardians and finally by the Head of Boarding, boarders are permitted to go on leave. Typically, boarders will go on leave on Friday afternoons or following Saturday sport.
Meals and dining
All meals at the College are provided by Chartwells Catering. They provide quality meals that cater to dietary requirements, preferences, allergies and religious restrictions, and fulfil the recommended nutritional value needed for growing teenagers.
All boarders receive four main meals per day (breakfast, morning tea, lunch and dinner), supper and plenty of fruits, yogurts and grain food to eat in their own time.
Breakfast is available in the dining room at Edmund Webb until 7:45 AM and then available in the school cafeteria until 8:25 AM each morning.
Morning tea and lunch are available at the main school cafeteria.
Dinner is served at 5:45 PM in the boarding house (Monday – Sunday)
A light supper is available in the afternoon and in the evening.
Boarding staff attend all meals in the dining room with their families to ensure boarders are eating well and to provide a community feel within the boarding house.