Mid-north coast campus
Our mid-north coast campus at Eungai Creek is the home of Newington's social service immersion and outdoor education programmes.
Set on a 200-hectare parcel of hinterland-like farmland, the campus provides students with the foundation for life-changing experiences, including:
A vigorous, regular social service program with local educational institutions and organisations, particularly Macleay Vocational College – we want to be good members of the community.
A profound, holistic and humble relationship with the local Thungutti, Dunghutti, Ngamba and Gumbaynggnir people, some of whom we already have very good connections with. Students should learn a great deal by going on country with Elders.
An excellent and tailored academic program. English, Science, Maths, History, Languages, Visual Arts and other subjects all lend themselves to wonderfully embedded experiences at this new campus. Learning on the land will be an exciting privilege.
New perspectives and connections to the environment through outdoor experiences, farming and ecological stewardship.
Learning to look after and take responsibility for themselves. Cooking, laundry, ironing and cleaning their cabins are all on the table. Students will hopefully come back as even more capable, helpful young people around the family home.
Time to simply enjoy each other's company – at the beach, mountain biking, or just sitting by a campfire.
The Eungai creek Campus will ultimately have a First Nations name, which will reflect our aims around sustainability, personal growth and belonging. We will consider advice from Dunghutti and local Elders, community members and staff, who have also been involved planning process for the programs that will run on this campus.
Our social service immersion program provides our students with a mix of cultural, social and outdoor experiences, sparking their growth as people, as they connect with the communities they serve. This immersive program will be a term long and include activities and experiences that develop cultural connection with the local community, embrace an enhanced curriculum through cross-curricular programs, outdoor experiences and developing life skills.
The immersion program is just one part of Newington's Service Learning Program, which encourages students to consider their individual roles and responsibilities within the broader local, national and international community.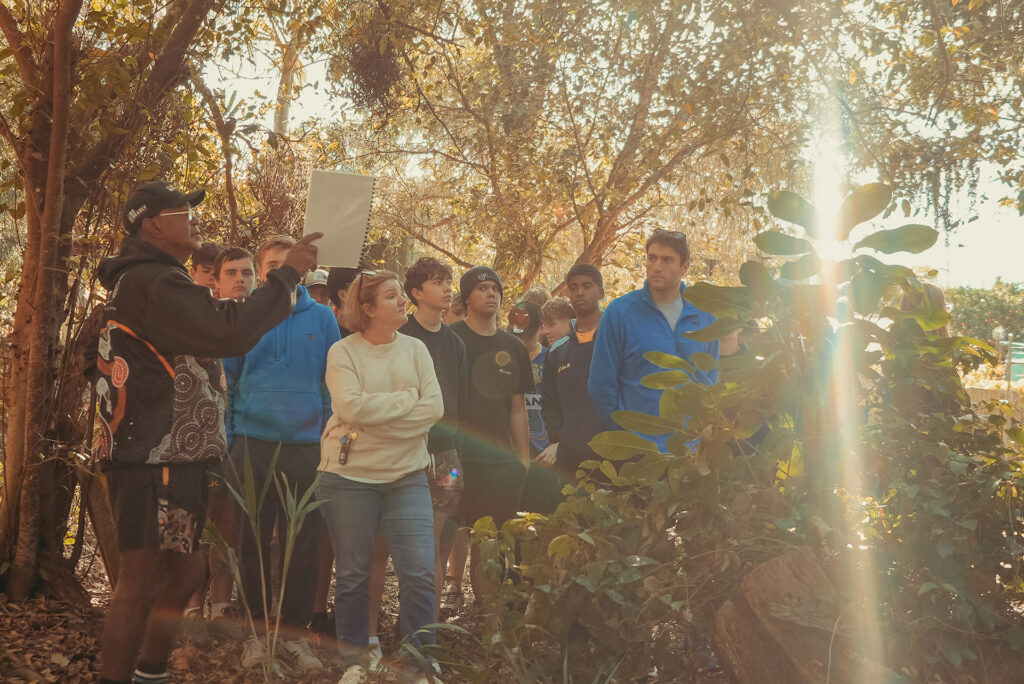 More information
Our Eungai Creek campus and our social service program will provide Newington students with many valuable opportunities, including the chance to learn from the local Thungutti, Dunghutti, Ngamba and Gumbaynggnir people, who we have an existing connection with.
There is still much for us to do to make sure it is the best experience possible for our students.