Arts for learning, thinking and reflecting
Through self-expression in the arts, students also learn focus, self-discipline, innovation, creativity and emotional expression as well as verbal and non-verbal communication skills. They learn to use movements, symbols, visuals and sounds as well as words to convey meaning.
Research shows that students who are involved in creative arts activities are learning about aesthetic inquiry and reflective thinking. The arts are a way of connecting learning to social and personal life, building thinking dispositions and developing cognitive capacity.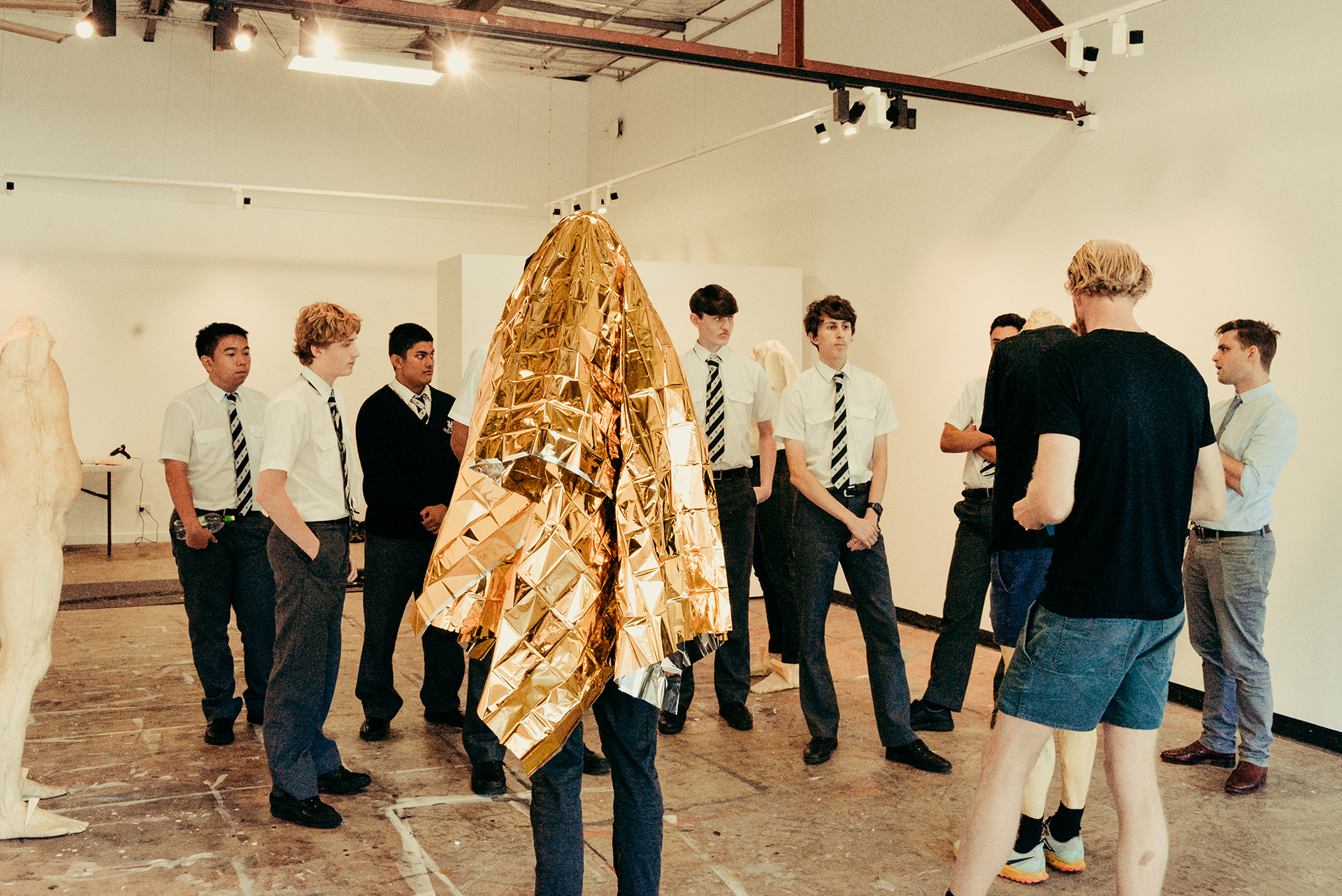 Stanmore Secondary Campus
Creative arts co-curricular options at the secondary campus are grouped into:
Music
Drama
Visual Arts
Filmmaking
Creative Writing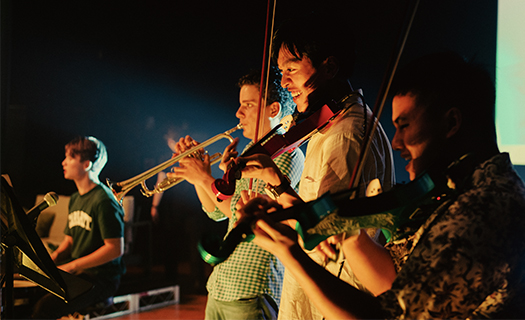 Music
The Music Department at the secondary campus manages a comprehensive classroom learning and tutoring program. Throughout the year, there are a number of concerts which showcase the talents of the school's various student ensembles, orchestras, choirs and bands.
Musicians are welcome to take advantage of the four streams of co-curricular music available.
String Ensemble
Woodwind, Brass and Percussion
Vocal Ensembles
Pop, Rock and Jazz
Newington also offers individual tuition in a variety of instruments, conducted by visiting specialists.
Drama
Drama at the Stanmore Secondary campus provides a creative outlet for students of any experience level who do not study Drama as a subject, while also allowing Drama students to further their performance skills across several areas including singing, acting and dancing.
We hold a biennial College Musical, performed with nearby schools such as PLC Sydney, MLC School, Santa Sabina, Meriden and Burwood Girls High School at the beautiful Parade Theatre at NIDA.
As with all productions at the College, students can also take part off stage as well; in the crew, assisting with production co-ordination or in the orchestra.
Newington College has a thriving and successful Impro program that includes students from Years 7 to 12. Our Impro Ensembles meet once a week to learn improvisational skills, games and formats. Students train with Drama Department staff as well as external coaches and specialists.
The Theatresports teams, made up of members of the ensemble, also participate in external competitions, including PLC's Carlton Cup, our own Inner West Cup and the Impro Australia's Schools Theatresports Competition.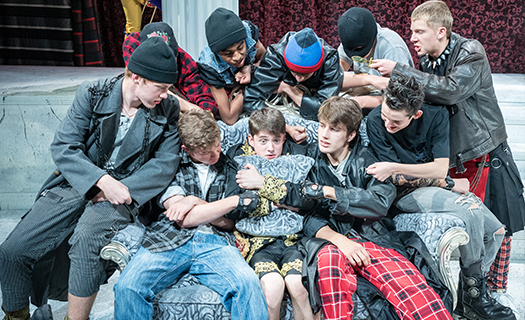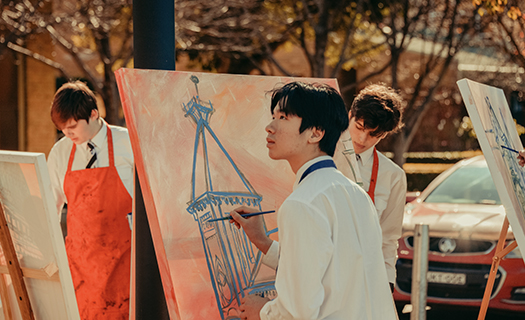 Visual Arts
The Visual Arts Department at the Stanmore Secondary Campus supports the creative development of students across all year levels.
Once a week, a group of enthusiastic Year 7 students meet as part of Art Club, to help broaden their artistic knowledge, develop their skills and share their work outside of school hours.
Art Club members explore different art making conventions and procedures across digital media, drawing, painting, sculpture and photography.
At the end of the year, an exhibition of art club members' work is presented to the school, giving students an opportunity to present their achievements to their peers, teachers and the wider Newington community.
Concordia Gallery is located on Stanmore Road, opposite Newington College. It is an exhibition space showcasing emerging, established and international artists and explorative art education models.
It supplements the Newington College Visual Arts program and is a proud supporter of Australian Visual Arts education.
Media Production
Media production allows students to follow their interest in film and video production, with an emphasis on setting up for live streaming of events at the College, plus shooting and editing all video footage for archival or live feed purposes.
Filmmaking is a co-curricular option offered under CineArts, which supports budding filmmakers from concept to screening.
Students in Years 9 to 12 come together with a wide range of experiences and interests to produce and shoot content throughout the year.
At the end of each year, all CineArts students are encouraged to enter their final films into the CineArts Film Festival where their work is shown on a big screen.
Increasingly, film plays a major role in the English, IB Film and Visual Arts curriculum as well as in the Wellbeing program.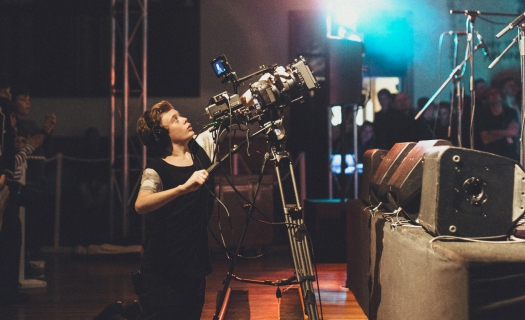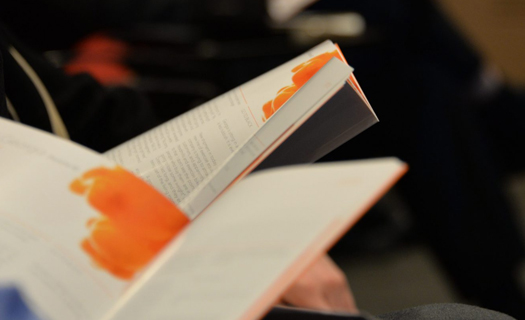 Creative Writing
Opportunities for Creative Writing are available to students at the Secondary Campus through two main publications, New Enigma and In Black and White.
New Enigma is a student driven publication that showcases the best poetry, short stories and artwork produced by students during the year. Student submissions to New Enigma are selected for publication by a team of Year 11 editors and teachers.
Every year this process culminates in the production of the New Enigma journal and a launch event featuring a guest poet's appearance and student readings.
In Black and White is the student magazine, a year-round digital publication with special print issues each Term.
Written by the students and featuring guest contributions, In Black and White aims to widen the perspective of readers – covering everything from the schools backyard to current world events – an inform, educate and entertain the Newington community.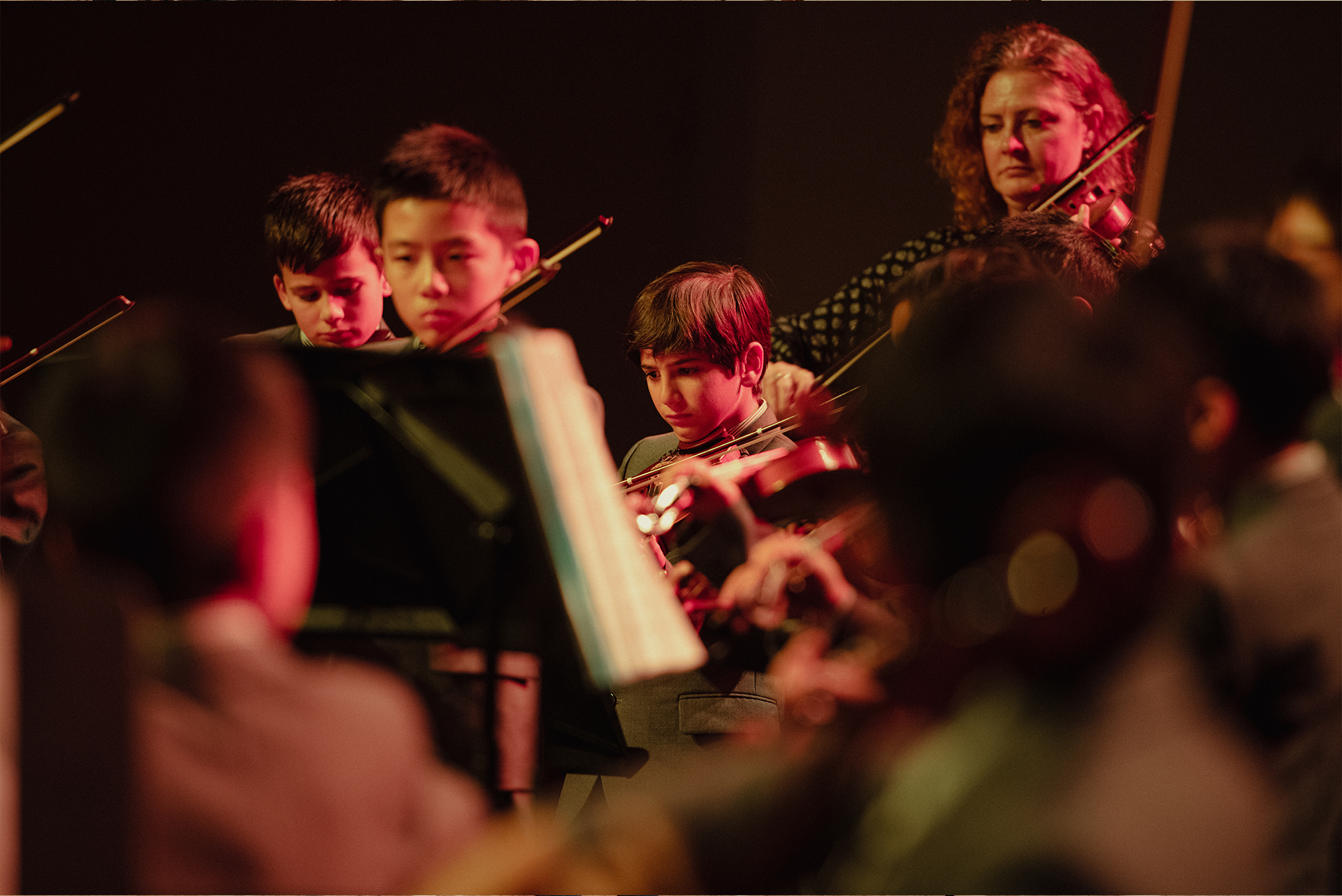 Lindfield Preparatory Campus
Music and creative arts play an important part in the life of Lindfield. A comprehensive music tuition program is offered to all students at Lindfield.
Music and Ensembles
The Music Department is a busy and vibrant place – all students have class music lessons. Kindergarten to Year 4 sing as part of stage choirs every week and Years 2 to 5 also learn a musical instrument as part of the musical curriculum (a string instrument in Years 2 and 3 and a woodwind or brass instrument in Years 4 and 5).
We also have a broad co-curricular music program and offer private music tuition. Ensembles on offer include the String Ensemble, Band, Chapel Band and Choir.
There are many performance opportunities for students, such as assembly performances and our annual showcase concerts. At Lindfield, we aim to provide students with high-quality music education in a fun and supportive environment.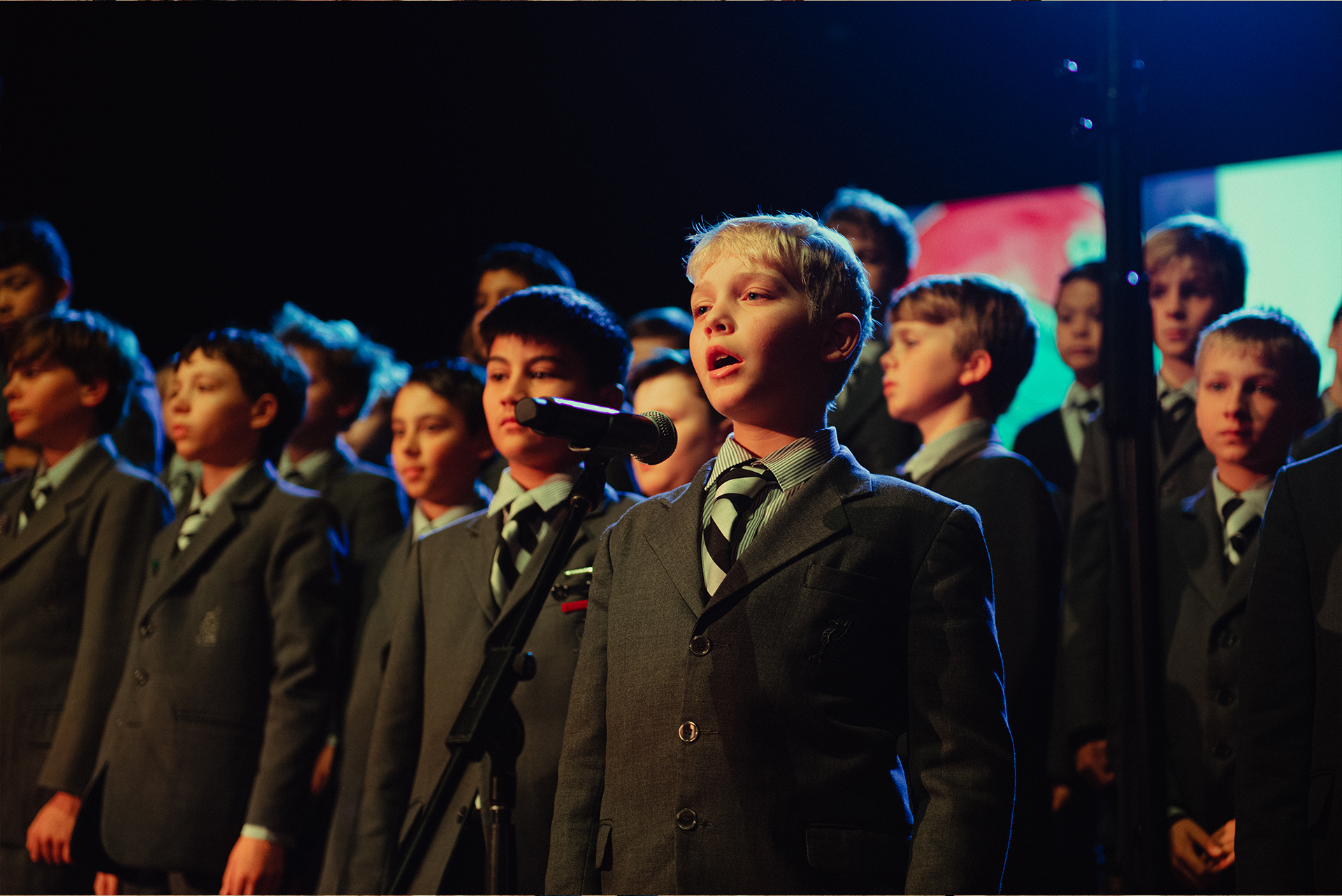 Wyvern Preparatory Campus
Music and creative arts provide an avenue for students to explore their talents and passions outside the classroom.
Music and Ensembles
Wyvern offers several ensembles for budding young musicians to develop a feeling for playing as part of a group including Wyvern Strings, Winds and Percussion, the Dragonetti Ensemble and the Wyvern and Stage Choirs. Wyvern offers all Year 2 students a strings program followed by an instrumental program in Year 3. Further to this, private music tuition for a range of instruments is also available.
Wyvern has an annual concert for Year 3 – 6, showcasing our range of choirs, ensembles, and bands and a musical biannually for Year 5 and 6.