From the Head of the Preparatory Schools
At Lindfield K–6 we seize every opportunity to create a learning environment that draws on each student's innate enthusiasm and optimism. Newington College is dedicated to excellence in education and helping each child realise their potential. The school provides a balanced curriculum encompassing the spiritual, academic, cultural, physical and practical areas of learning. Each student is valued for their unique capacity to contribute to the life of the College.
We have a strong focus on wellbeing and the needs of our students. Given our size, students are known personally by all teachers which allows us to develop teaching programs that meet their specific learning needs. Our recently developed learning spaces, in and out of the classroom, are designed to provide an environment that best meets the needs of each individual child.
Lindfield is an authorised International Baccalaureate Primary Years Programme (PYP) school. This means that Lindfield has partnered with the IB to provide a Primary school education that is holistic, values-based and employs the latest best practice to help our students learn how to engage critically and effectively with the ever-changing world around them.
Some of the many benefits of being an IB World School include access to an internationally respected inquiry based learning framework, excellent resources, the chance to connect with other schools around the world, professional development opportunities offered to staff by the PYP to ensure high quality teaching standards, ongoing support in the form of consultants, conferences, network opportunities and access to the latest global education research.
The Head of the Preparatory Schools Mr Benjamin Barrington-Higgs is Head of Lindfield and Wyvern Campuses.
Mr Barrington-Higgs is a passionate educator who has worked in state, independent and international school contexts. Before Newington, he led Yayasan Pendidikan Jayawijaya School, in West Papua.
Mr Barrington-Higgs is an accredited PYP workshop leader, and is passionate about the importance of student engagement and how the Primary Years Programme (PYP) at Lindfield is striving to engage students in meaningful learning experiences that inspire and challenge students of all ages.
Mr Barrington-Higgs has a wife and three children. His two sons currently attend the Stanmore campus.
Our Campus
Lindfield K–6 prides itself on being a non-selective, single stream school from Kindergarten to Year 6. Students move automatically from Year 6 at Lindfield to Year 7 at Stanmore, Newington's secondary campus.
The campus is set amidst beautiful bushland where students are constantly in touch with nature. Our stunning bushland setting is complemented by state-of-the-art classrooms and educational facilities, equipped with the latest technology and tools to enable our teachers to educate at the best of their capacity. Classrooms are spacious, with plenty of room for class activities.
Lindfield K–6 is a multicultural community where families from all different backgrounds are welcomed and celebrated. The parent community is extremely supportive and actively involved in all aspects of the students' learning.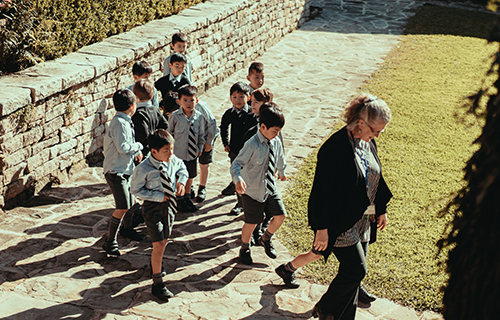 Getting to Lindfield Prep
Our Lindfield campus is a 10 minute walk to and from Lindfield train station.
We also operate a private bus service with two routes that are available during term time:
From Annandale, through Hunters Hill and Lane Cove
From Seaforth passing through Cammeray and Northbridge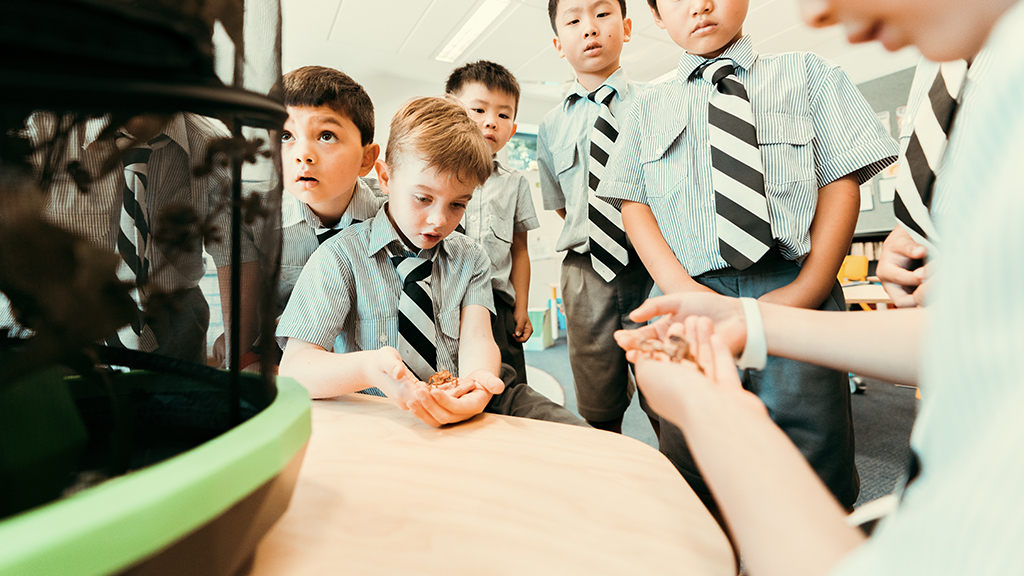 Unique Learning Experiences
Lindfield teachers focus on differentiated instruction to make the curriculum inclusive and accessible to all children regardless of learning needs. By providing purposeful and responsive teaching, and a stimulating learning environment, we can ensure that our students get the most out of their learning.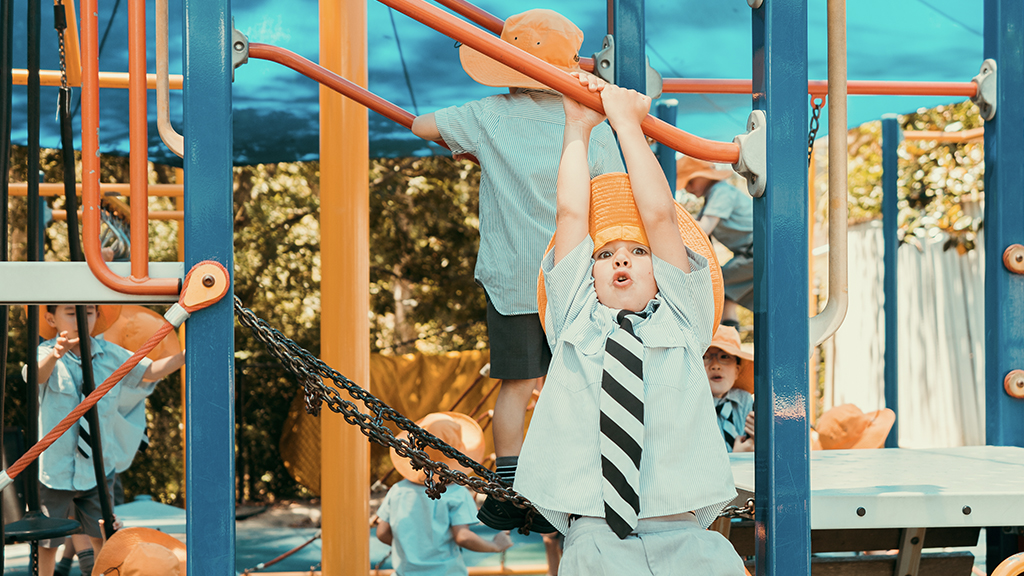 Creative Play Areas
Bush trails through the Swain Gardens, sport fields and climbing gyms, a swimming pool and all-weather basketball and tennis courts.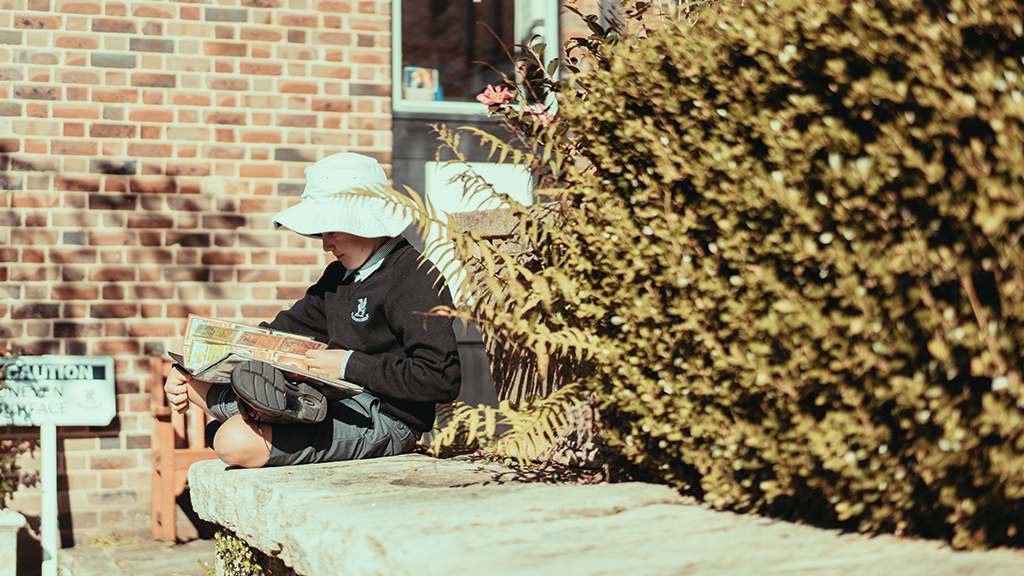 Building Blocks of Learning
Newington's tradition of individuality, excellence and community is a trademark of our students; it is the cornerstone on which our school was built and the heritage for its future.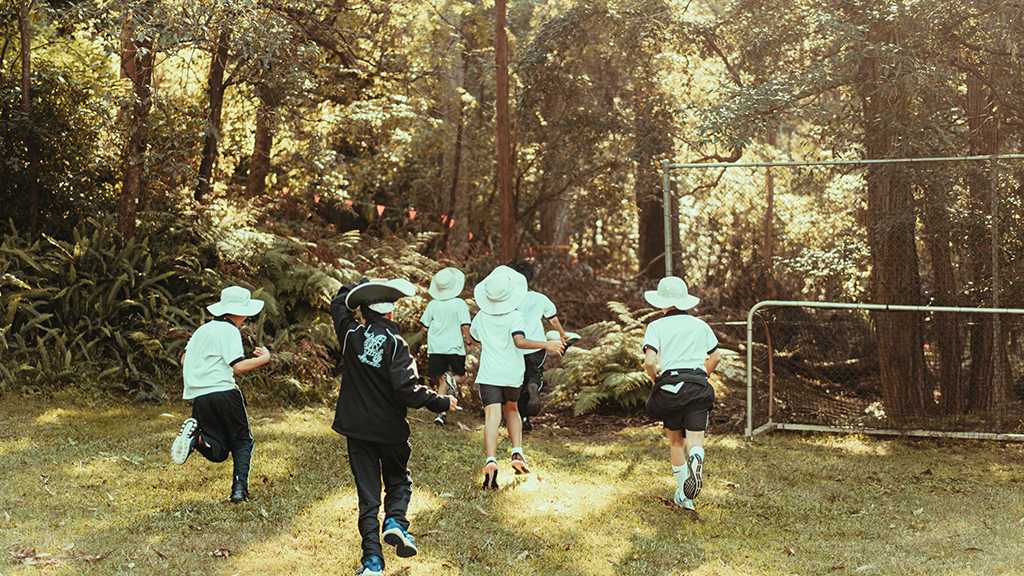 The Best of Both Worlds
Newington's Lindfield campus, for students from Kindergarten to Year 6, is located in the leafy suburb of Lindfield in Sydney's North Shore. Many students ride or walk to school, or come by car.
Student Engagement

It is vital for teachers to build positive relationships and provide a nurturing school community to help students achieve their full potential. An unwavering commitment to each student's intellectual potential ensures that high expectations are set and met.
Each student deserves to work at the edge of their competence, to be challenged and stretched so that they can grow in different ways.
Along with being challenged, relevance is a key factor in student engagement. The PYP framework focuses on inquiry and action, which promotes learning experiences that are relevant to individuals and communities. When students are engaged in inquiries that are meaningful, they can connect with the concepts they are learning about and apply what they have learned to their own lives.
In a classroom of engaged students you will see a teacher who is aware of where the students are. Providing "just in time" feedback entails a teacher who moves around the room, kneeling or sitting with students, listening in on discussions, conferring with individuals and recognising when students are in need of guidance. High expectations and challenges are balanced with the right amount of support. This support is geared towards helping students to think and make meaning of the world around them.
Creating an atmosphere in which students are engaged takes a certain attitude, as well as effective teaching.