From the Head of the Preparatory Schools
At Wyvern House, we strive to create a learning environment that draws on each student's innate enthusiasm and optimism. Newington College is dedicated to excellence in education and helping each child realise their potential. The school provides a balanced curriculum encompassing the spiritual, academic, cultural, physical and practical areas of learning. Each student is valued for their unique capacity to contribute to the life of the College.
At Wyvern, there is a clear focus on purposeful teaching that is responsive to the learning needs of every student. Wyvern teachers focus on differentiated instruction to make the curriculum inclusive and accessible, regardless of learning needs. By providing purposeful and responsive teaching, and a stimulating learning environment, we aim for our students to get the most out of their learning.
The key to our students' success is fostering the home-school partnership with clear and continuous communication. We aim to provide an energetic, positive and vibrant school environment where people want to teach and students enjoy learning. We want our students to begin their lifetime of learning with a sense of wonder and a spirit of inquiry.
The Head of the Preparatory Schools Mr Benjamin Barrington-Higgs is Head of Lindfield and Wyvern Campuses.
Mr Barrington-Higgs is a passionate educator who has worked in state, independent and international school contexts. Before Newington, he led Yayasan Pendidikan Jayawijaya School, in West Papua. He has previously worked at All Saints' College, Bathurst; Cranbrook School, Sydney; Jakarta International School and as a lecturer in Primary Education at Charles Sturt University.
Mr Barrington-Higgs has a wife and three children. His two sons currently attend the Stanmore campus.
Our Campus
Wyvern House is a modern campus for students from Kindergarten to Year 6. Located in the inner city suburb of Stanmore, we are a short walk from the Stanmore 7–12 Campus, and a fifteen minute bus or train ride from Sydney CBD.
Each classroom is equipped with the latest technology to help create an engaging and interactive learning environment.
We have indoor and outdoor play areas and a large, covered rooftop area which accommodates physical education activities and doubles as a place for fun and adventure at recess and lunch. All the grounds and facilities of the Stanmore 7- 12 Campus are available to Wyvern students including the ovals, swimming pool and library.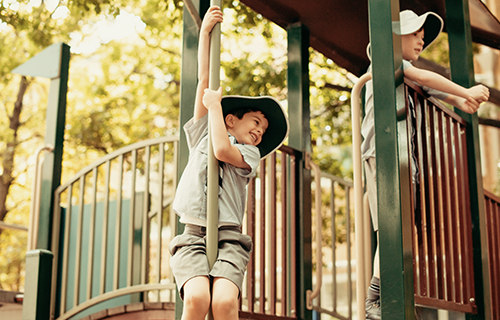 Getting to Wyvern House
Wyvern House is located at 115 Cambridge Street, Stanmore.
The school is located a few minutes on foot from public trains and buses. We also operate private chartered bus services that run across Sydney each morning and afternoon during term time.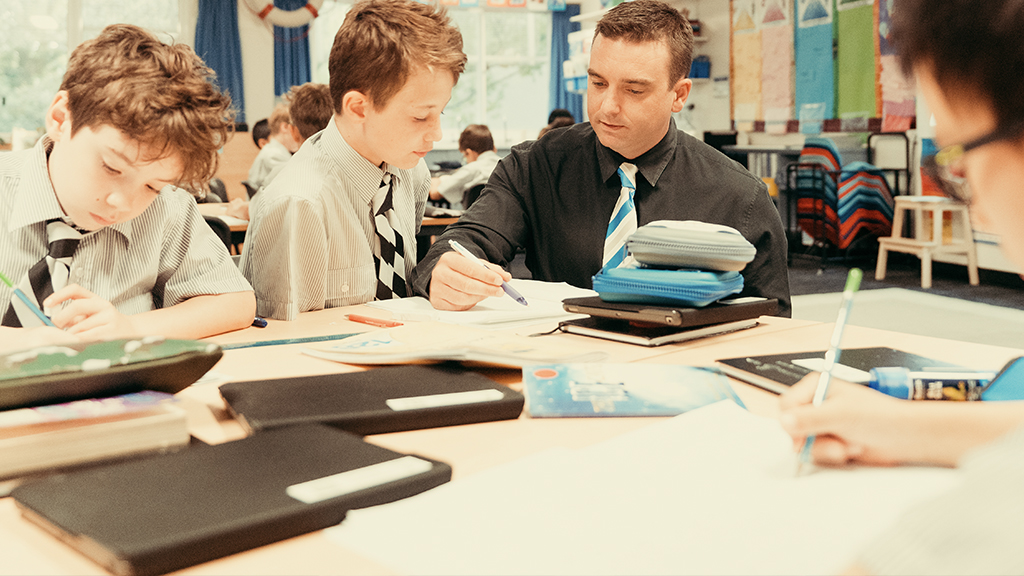 Our Inner City Prep School
Wyvern House is one of Australia's best designed and well-equipped primary schools.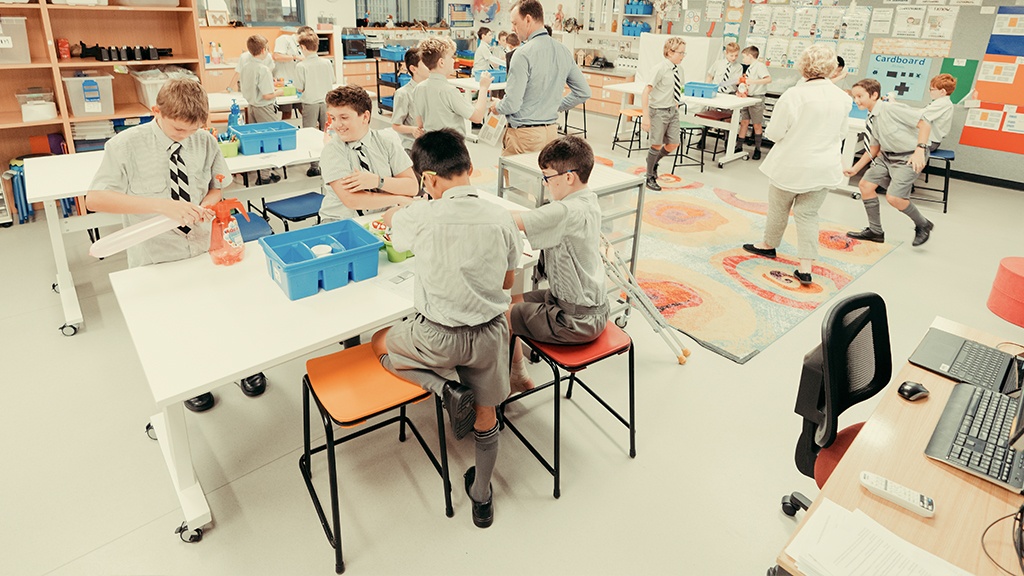 Specialist Facilities
Wyvern House offers specialist facilities in the library, music and art departments. Our classrooms are also fully-equipped with the latest technology to ensure that all students are engaged in a rich and interactive learning experience.
A place to discover
Outside of the classroom, our boys engage in a range of co-curricular activities and groups. Taking part in a variety of activities allows students to push the boundaries, take risks and ultimately discover what is of value to them.
Student Engagement

It is vital for teachers to build positive relationships and provide a nurturing school community to help students achieve their full potential. An unwavering commitment to each student's intellectual potential ensures that high expectations are set and met.
Each student deserves to work at the edge of their competence, to be challenged and stretched so that they can grow in different ways.
Along with being challenged, relevance is a key factor in student engagement. The Newington learning pillars of Great Hearts, Inspired Minds and Strong Wings provide a strong a learning focus, which promotes learning programs that are relevant to individuals and our community. When students are engaged in learning that is meaningful, they can connect with the concepts they are learning about and apply what they have learned to their own lives.
In a classroom of engaged students you will see a teacher who is aware of where the students are. Providing "just in time" feedback entails a teacher who moves around the room, kneeling or sitting with students, listening in on discussions, conferring with individuals and recognising when students are in need of guidance. High expectations and challenges are balanced with the right amount of support. This support is geared towards helping students to think and make meaning of the world around them.
Creating an atmosphere in which students are engaged takes a certain attitude, as well as effective teaching.