Building respect and trust
The overarching principle that motivates our wellbeing program is to cultivate a strong support network built upon trust, loyalty and mutual respect between the students, staff and parents.
Your child's mentor in the Senior College, and their classroom teacher in our Preparatory Schools, are your first point of contact for any inquiries regarding their time at Newington.
A hierarchy of care, support and communication from the Head of Campus down oversees the 'mentor structure' and provides an extra level of support to your child. They will be allocated to a House, a tiered group of students from every Year level and a place where they belong and are valued. They will be guided by older students and in turn learn to be a role model to younger cohorts as they develop leadership skills.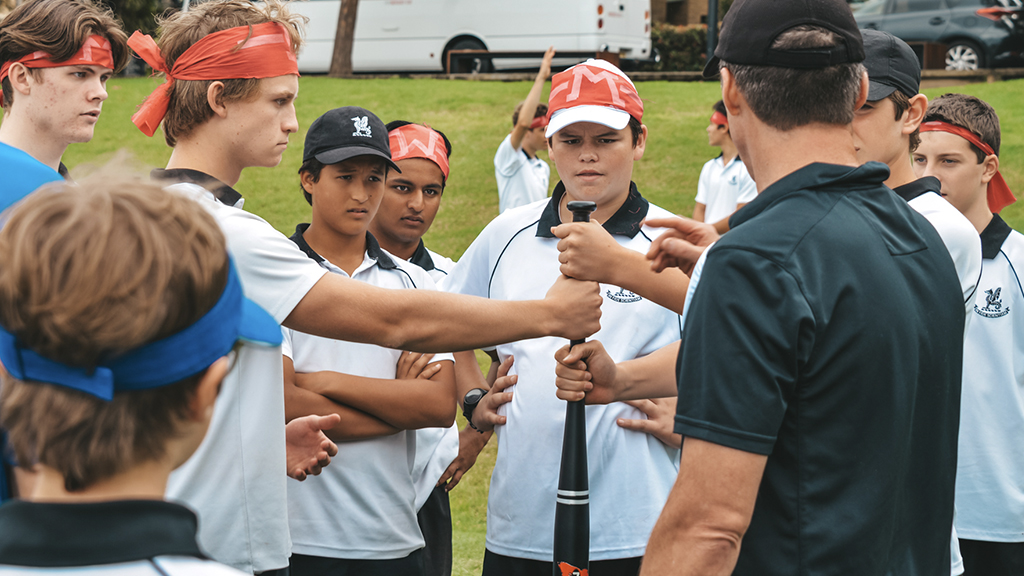 The House System
The Newington College House system provides students with an excellent network of peers and mentors.
Its underlying purpose is to facilitate educational, cultural and social development. Houses are structured in a 'vertical' manner, where older students act as peer support leaders for our younger cohorts. As they get older, our young students develop into leaders themselves and take on the same roles as those that they looked up to in their early years.
Stanmore 7-12
The benefit of our House system is two-fold – young students are inspired by their elders while the older students have the opportunity to serve as role models. Supporting this fluid framework of peer support learning is a network of dedicated teacher-mentors as well as one Head of House for each of the College's 16 Houses.
The structure offers all students a positive support network of teachers and peers of which they can be a part. Throughout the year, various activities and House competition days help students build friendships outside of the classroom.
Bavin – Sir Thomas Rainsford Bavin, (Old Boy and Premier of New South Wales)
Clunies Ross – Sir (William) Ian Clunies Ross 1899–1959 (Old Boy and Chairman of the CSIRO)
Cooper – Sr Margaret Cooper, appointed 1958 until her death in1981 (Wyvern House matron)
Fletcher – Rev JH Fletcher 1865–1887 (President of the College)
Gilligan – Annie Gilligan, appointed 1863 (First female member of staff)
Johnstone – Headmaster T Johnston 1864–1866
Kelynack – Rev Dr W Kelynack 1887–1891 (President of the College)
Le Couteur – Headmaster PR Le Couteur 1931–1948
Mackay – Sir Iven Giffard Mackay, 1882–1966 (Newington's highest ranking soldier)
Manton – Rev JA Manton 1863–1864 (President of the College)
Metcalfe – Headmaster G Metcalfe 1867–1869 (President of the College)
Morrison – Jan Morrison, appointed 1978 (Head of the Library and Resources Centre)
Moulton – Headmaster Rev DR JE Moulton 1863
Prescott – Headmaster Rev Dr CJ Prescott 1900–1931
Whitaker – Edith Whitaker, appointed 1942 (First female subject head)
Tupou – King Tāufaʻāhau Tupou IV, 1918–2006 (the College's only Old Boy head of state)
The role of the mentor
Each student has a mentor, whose responsibility is to get to know your child and to know them well. The mentor is the primary carer for your child while at the College and will guide them in all aspects of College life – from support with executive functioning skills, through to facilitating and navigating difficult social and emotional circumstances.
As your child moves from Year 7 to Year 12, their mentor stays with them. Often at the end of their time at Newington, your child will find that they have a strong support network amongst all their teachers, and a close bond with their Mentor forged over six years of shared experiences.
During Mentor periods, your child's mentor will discuss and explore key themes in the Wellbeing program among the 14-17 students in their mentor group.
Lifelong friendships often emerge within mentor groups as the students fulfil leadership, Service Learning and House duties together.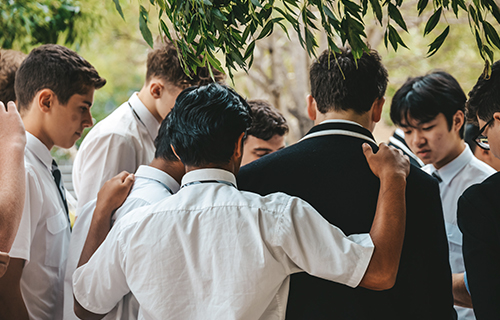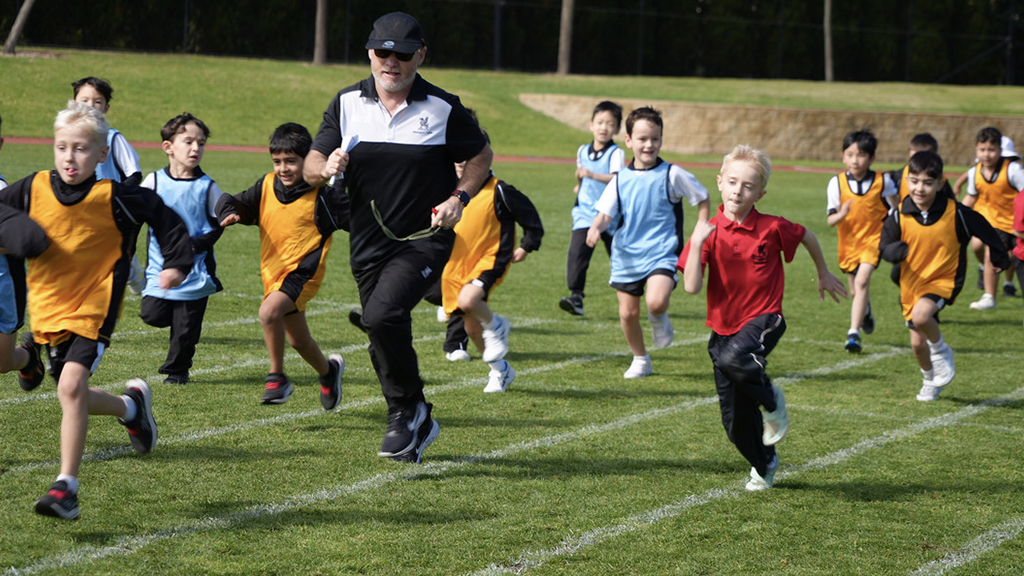 Collaboration and Competition at Wyvern and Lindfield
The House System provides opportunities for collaboration and competition amongst students across the years, in both sporting, academic and service areas.
House games are played in all major sports and House Captains are elected by the students late in the year. House points are collected and during assemblies, and there is always a great sense of excitement among the students as the cumulative point scores are revealed.
The Houses at Wyvern and Lindfield
The four Houses at Wyvern are Coates (yellow), Howe (green), Lucas (blue) and Williams (red).
There are two Houses at Lindfield: Rydal (blue) and Kingswood (red). Both Houses are named after sister schools to Newington in the UK: Rydal on Colwyn Bay in North Wales; and Kingswood in Bath. Students are allocated to a House when they join the Prep School.
For major sporting carnivals (Swimming, Athletics, Cross Country) the Prep Schools come together to compete in a six House competition.