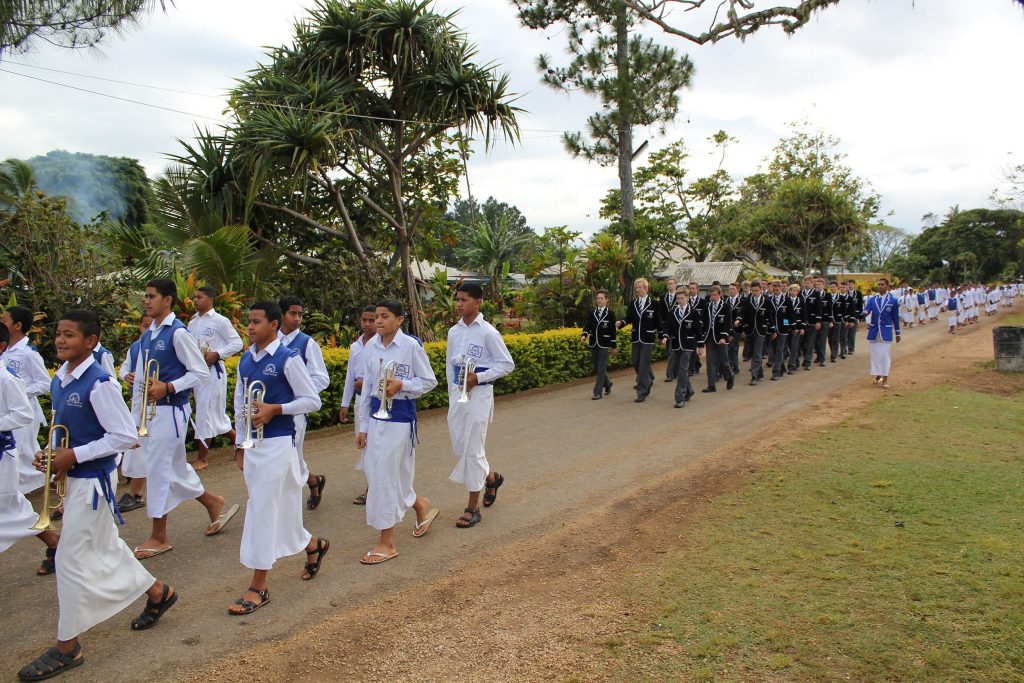 Our relationship with Tonga
Newington College's relationship with Tonga goes back to 1863. Newington's first Headmaster, Rev James Egan Moulton, was appointed to Newington as an interim measure to give him time to marry before taking up a Wesleyan missionary role in Tonga.
In 1866, he became the founding Headmaster of what is now Newington's brother school, Tupou College. The close relationship between the two institutions continues today.
The ONU Tongan Scholarship
ONU Tongan Scholarships are awarded to young students who are residents of Tonga and either attend Tupou College, or are sons or grandsons of Old Newingtonians. They must be eligible to enter Year 10 as boarders and turn 16 during Year 10 or Year 11.
Students should demonstrate a reasonable fluency in English, sound academic ability, character and leadership attributes, and strength in sporting or cultural activities such as music, drama or art.
Each ONU Tongan Scholarship covers all normal tuition and boarding fees at Newington College for three years, as well as additional charges associated with compulsory excursions and tours, textbooks, uniforms, and HSC or IB charges. The scholarship also provides overseas student health cover and one economy return airfare to Tonga each year.
For more information about applying for this scholarship, contact our Admissions Office.
The Jean and Jim Millner (ON 1937) Scholarship
The Jean and Jim Millner (ON 1937) Scholarship is available to students of Tongan heritage whose families would otherwise not have the financial capacity to allow them to attend the College.
Students should demonstrate strong academic merit, character and leadership attributes, and strength in cocurricular activities such as drama, visual or performing arts or sport.
The Jean and Jim Millner (ON 1937) Scholarship covers 100 per cent of tuition, as well as related costs.
Jim Millner was a student at Newington College from 1933-1937. The Jim Millner (ON 1937) Scholarship has been fully funded by a generous donation from Mrs Jean Millner in honour of her late husband. Mrs Millner was a valued and honoured member of the MOONs (Mothers of Old Newingtonians).
How to apply
All students applying for a Newington College Scholarship must sit the scholarship test. The test is administered by Academic Assessment Services.
Applications for 2025 scholarships are now open.