Registration
Registration is now open for 2025 scholarship applications.
All students applying for a Newington College scholarship must complete the online registration process.
Testing
Once you have registered, you will need to sit the scholarship test. The test is administered by Academic Assessment Services. All students applying for a Newington College scholarship must sit the scholarship test.
2025 Scholarship testing dates:
Year 7 2025 – Monday 5 February 2024
Years 9 and 11 2025 – Tuesday 6 February 2024
Please be advised there will be no make-up test for those unable to attend testing on the given days.
On the day of the test, students are required to be at the College by 8.15am for an 8.30am start. We expect to finish by 12.30 pm.
Kindly note, an email will be sent by Academic Assessment Services (not by Newington College) to applicants a few days prior to testing. The email will contain information about start and finish times, what to bring etc.
Shortlisting and results
How scholarship recipients are decided
Please refer to individual scholarships for information about how recipients are decided.
Notification of shortlisting and results
After the scholarship test:
Newington College will review each application, considering individual test results together with submitted supporting documentation/portfolio.
Shortlisted candidates only will be notified by telephone and requested to proceed to interview and/or music audition.
If you have not received notification from the College by the end of March, your child's application has not progressed to the interview and/or audition stage.
During April a letter will be sent to all applicants, advising them of their scholarship assessment testing results.
Referees
If your child is shortlisted for an interview as part of the selection process, names and contact details of two referees who would be prepared to speak on your child's behalf may be requested. Please advise the referees that the College may contact them.
For current Newington students a verbal reference will be automatically supplied by the following staff only: Head or Deputy-Head of either their prep school (Year 6) or Head of Stanmore as required.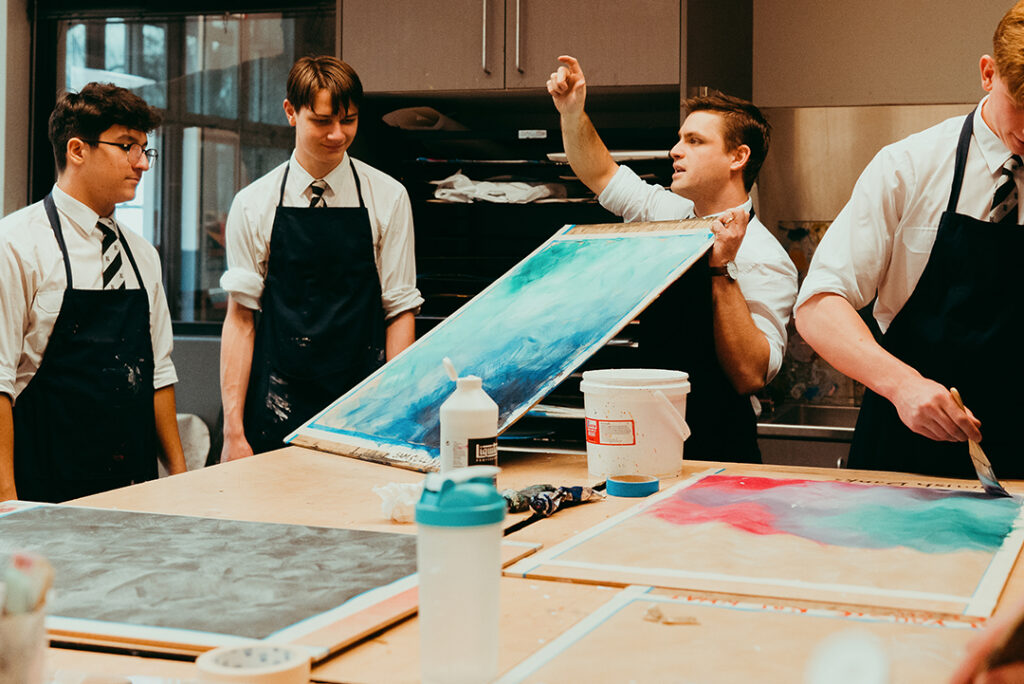 Frequently Asked Questions
More information about the Scholarship program at Newington College.