 13 ATARS OVER 99 (HSC & IB)
HIGHER SCHOOL
CERTIFICATE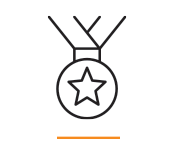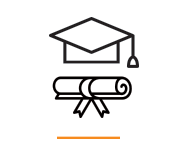 14 HSC showcase and exhibition nominations
INTERNATIONAL 
BACCALAUREATE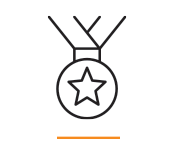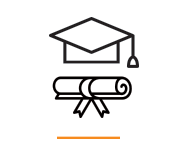 Newington median
IB score 39/45
(97.3 ATAR equivalent)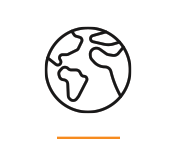 Global average
IB score 29.8/45
Now that both our HSC and IB results for the Class of 2020 are in, we are able to share a complete picture of the very strong performances of our students in a tumultuous year that I am sure we were all happy to see the back of. A particular congratulations to Alistair Shaw, who achieved a perfect score of 45/45 in the IB and an ATAR of 99.95.
It is fair to say all the boys rose to the unique challenges of 2020 with most of them reaching – and in some cases far exceeding – their goals. Congratulations to every student, and especially to those who developed the inner resolve to work harder than they thought they could. I also hope that they feel like they have the integrity, the rigour and the character to now head confidently into the next stage of their lives.
Alistair's outstanding achievement is just part of our 2020 story. Toby Goldschmidt and Kevin Wang were hot on his heels, both achieving ATARs of 99.75. During their time at Newington, all three proved themselves to be well-rounded young men. As well as his academic achievements, Alistair won the Jack Thorncroft Trophy for Loyalty and Service in 2020, and was Captain of both Fencing and Gender Equity.  He is a Full College Prefect. Kevin Wang holds Manton House Honour Colours, was our Vice Captain of Music, holds Music Colours (having performed with our choir, the Senior Jazz Combo, the Stage Band, the Symphonic Winds and the Symphony Orchestra) and is a Full College Prefect. His piano playing is also pretty extraordinary. Toby Goldschmidt, our Captain of Water Polo (he played at representative level) and Kelynack Vice Captain, won the ONU Prize for Leadership, Scholarship and Sport. A Full College Prefect, he also holds Colours for Swimming and was a member of the Symphonic Winds. He is also great for a conversation in the driveway. There are many, many similar stories of all-round character and involvement.
Every year, students from across NSW are nominated and selected to be part of a series of HSC showcases and exhibitions. This year, 13 Newington boys were nominated in Art, Drama and Design and Tech.
At the same time, some of the results we are proudest of come from boys who were not aiming at the high 90s. I salute the boys who got a 70 ATAR when they had been tracking on a 60, or boys who managed to complete 10 units of HSC study when writing has been a challenge since the day they started Kindergarten. They generally do not want to be singled out, but rest assured I see them- their fortitude to complete the HSC in these circumstances is something I really admire.
As a school that offers both the HSC and the IB, we decided to wait until we had all the data before providing you with our 2020 results. The combined statistics paint a very different picture to the tables provided by media and give our boys good reason to be proud. Twenty per cent of our 2020 cohort achieved an ATAR (or ATAR equivalent) of more than 95, an outstanding result. Sixty per cent achieved an ATAR over 80. In terms of the average ATAR achieved by the cohort, they are our third strongest set of results over the last decade (they were pipped only by 2017 and 2014) which is pretty extraordinary given the challenges they faced. As universities' admission processes evolve, a large proportion of our boys were offered places in their undergraduate degrees of choice before sitting their examinations, while the strong majority of others will be taking up their first preferences or re-evaluating their options after surpassing their own expectations.
From this year HSC and IB results are due to be released on the same day, allowing the boys to celebrate as a single group and our community to get a complete picture on the same day. This change will be warmly welcomed by both our boys and staff.
Michael Parker
Headmaster
A perfect score – the holy grail 

of every IB student – wasn't really on Alistair Shaw's radar.
He'd started the two-year IB course hoping for 42/45 (no small achievement, given that would be an ATAR of 99.2). 
Now, his final mark – 45/45 – has landed him an ATAR of 99.95 and earned him highest score at Newington College for 2020. 
Alistair's was not a typical journey to full marks. 
His initial score of 43 had giving him entry to his chosen course, a Bachelor of Commerce at the University of Melbourne. Then his philosophy exam and his extended essay were remarked. 
The result: two extra marks and the coveted perfect score. 
More
Kevin Wang – one of Newington's most accomplished musicians – has proved himself a real all-rounder.
His IB mark of 44/45 puts him among the state's highest achievers in subjects ranging across Italian, Economics, Physics, Mathematics and – of course – Music. He admits he's 'extremely excited' for what the future holds.
'I'm glad that my work has paid off after these last couple of years … I'm excited and kind of relieved at the same time,' he said.
Kevin's mum was alongside when he checked his results. He wasn't expecting the impressive score, which equates to an ATAR of 99.75, and was 'pleasantly surprised'. He wasn't the only one.
'My family was very happy, including my dog!' 
More
Samuel Gresham thought 

he'd

do well in the HSC –

just

 not 

quite as well as he did.
With Band 6s in Biology, Chemistry, Advanced English, and Software Design and Development, an E4 in Mathematics Extension 1 and an E3 in Mathematics Extension 2, all contributing to an ATAR of 98.8, Samuel was 'more than very excited' to finally see how the effort he'd put into his HSC had paid off. 
'I thought I'd do well, but it's always up in the air until you really get them,' he said. 
The Vice Captain of the 2020 Newington Challenge raced downstairs to tell his parents the news (they were unsurprisingly 'very happy') before receiving a text from the University of NSW saying he'd gained entry into its Bachelor of Advanced Science and Bachelor of Computer Science degree. 
More
Cassidy Cummins 

saw 

working on 

his HSC Visual Arts major project as an escape

 

from a 

'

crazy year

'

. 
That attitude has paid off, with Cassidy one of two Newington students to be selected for ARTEXPRESS, the annual exhibition of exemplary work by Visual Arts students.  
Cassidy's HSC body of work, Scars, took his grandma's diagnosis with Multiple Sclerosis as its starting point. His work features a series of detailed drawings of his grandma integrated with complex anatomical imagery and medical notes that fade into the background, mirroring the physical effects of MS. Through the work, Cassidy explored the concept of biological deterioration and complex themes from his own family's history that parallel the immune system's self-attack in MS.  
Cassidy said his personal emotional connection with the subject matter was an important starting point for the work.  
More
Oscar Liu 

is clearly comfortable with suspense.
He made a deal with a friend not to check his HSC results until the traditional Newington brunch on the day results were released, then – discovering that his friend had jumped the gun – gave his phone to his brother to check how his subjects had played out. 
A few hours after learning that he had landed Band 6s in Business Studies, Earth and Environmental Science, an E4 in Mathematics Extension 1, an E3 in Mathematics Extension 2, a Band 5 in Advanced English and a Band 4 in Legal Studies – giving him an ATAR of 97.95 – he still hadn't told his parents (although he thought his mum might know, her number having been the contact for his ATAR). 
His ATAR was almost three points above his expectations and has Oscar – who hopes to become an investment banker – exploring an expanded range of options. 
More
How do you feel after two intensive years of study for the International Baccalaureate that has yielded a mark right at the top end of the mix?
'It's quite a big change from having been to school every day for so many years,' says Toby Goldschmidt, who achieved 44/45 in the IB and has applied to study a Commerce/Law degree at Sydney University.
'To be honest, I'm enjoying the feeling of not knowing what to do with myself!'
More