 6 PERFECT IB SCORES of 45/45
(ATAR EQUIVALENT 99.95)
INTERNATIONAL 
BACCALAUREATE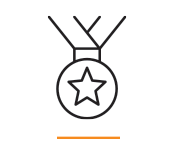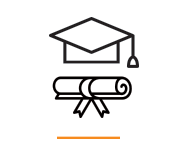 Newington median
IB score 40/45
(98 ATAR equivalent)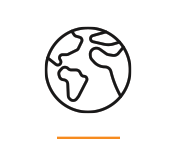 Global average
IB score 32/45
HIGHER SCHOOL CERTIFICATE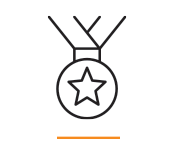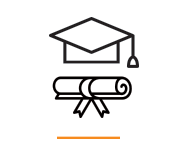 74 students on the HSC Honour Roll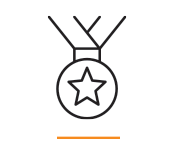 2 placed in the Top 10 in their course
We are pleased to share with you the Results 2021 booklet. 
For this edition of Results, we share not only the outstanding successes of our Class of 2021 students in the HSC and IB, but those of students across K-12. 
We hope you enjoy the booklet. 
The results of the Newington Class of 2021 – and indeed of all other students all over NSW – are something to celebrate and say 'Well done… really…. well done.' We thought the class of 2020 had it hard, but it was nothing set against what this group had to get through to come out with these results.
Their most important term of study entirely in lockdown. Very few if any of the rites of passage that accompany the last term of schools. Goalposts that moved again and again. And then a final HSC almost a month after it was initially scheduled.
But they came through and we are proud of them. They studied hard, did their revision, they kept re-revising and stared at their perfectly constructed notes until their foreheads bled. They did sample exam after sample exam. Most of them stayed focused and all of them deserve to celebrate.
As always we are so proud of those boys who were chasing down perfect or near perfect scores. Six of our IB boys received the perfect IB score of 99.95 (45/45) and the median ATAR of all the IB boys is 98 (!). All boys were awarded the diploma. Our HSC students achieved terrific results: eight were named in the All-Round Achievers after getting the highest band possible (Band 6 or Band E4) in 10 or more units. This is one of our highest numbers ever. Seventy four boys made the HSC Honour Roll.
This level of academic attainment sets these boys up for an array of choices at university and their academic grit helps sets them up for a life of fulfilment and (hopefully) giving back to society too. We are just as proud of the boys who set their noses to the grindstone and gained marks that they thought they were not capable of two years earlier. Every Band 3 that actually became a Band 4 at the final instance or a 75 predication that became a 82 is something we are proud of too.
While we often talk numbers, we are proud of the boys as whole people, not figures on a scatter sheet. To us they will always be James and Conor and Ben and Rohan and Zach and we will remember their faces long after we remember the number that briefly attaches to them today.
We are proud of the paths that we have designed and we are proud of the pathways they have beaten out for themselves.
I would also like to congratulate the boys' excellent teachers, who worked so hard in trying circumstances and who should be equally proud. My thanks also to each boys' parents, who provided such important support.
Something I believe it is important to note: these young men are not just high academic achievers. They were our school leaders, our sportsmen, our musicians, our thespians and our role models. They flourished as humans while they flourished as academics.  They deserve to celebrate and they do so with our whole community's best wishes.
I also take this opportunity to congratulate students from our neighbouring schools -and their teachers – all of whom endured the same difficult circumstances and should be satisfied with their efforts. Surely now is the time to recognise achievement of as many of our young people as possible wherever we find it.
Michael Parker
Headmaster
Top results for our IB contingent
Newington's six top-performing Year 12 IB students are excited for what the future holds – and they will have plenty of options after getting perfect scores (equivalent to an ATAR of 99.95).  
Martin Duong, Addison Eastway, Rohan Gandhi, Alexander Palmer, James Smith and Sachin Spencer enjoyed being part of the close-knit IB group. 
More