The Newington learner is:
Reflective – engaged, ethical, critical
Self-Directed – independent, responsible, resilient
Inquisitive – creative, collaborative, passionate.
Year 7 and 8
Our Year 7 and 8 curriculum focuses on the key literacy and numeracy skills that will create a strong foundation for later learning. Students develop skills in critical thinking, problem solving and collaboration, and learn important numeracy, language and verbal communication skills.
As students settle into school they begin to discover and hone new interests and skills through our elective curriculum. They choose two electives on top of their core subjects.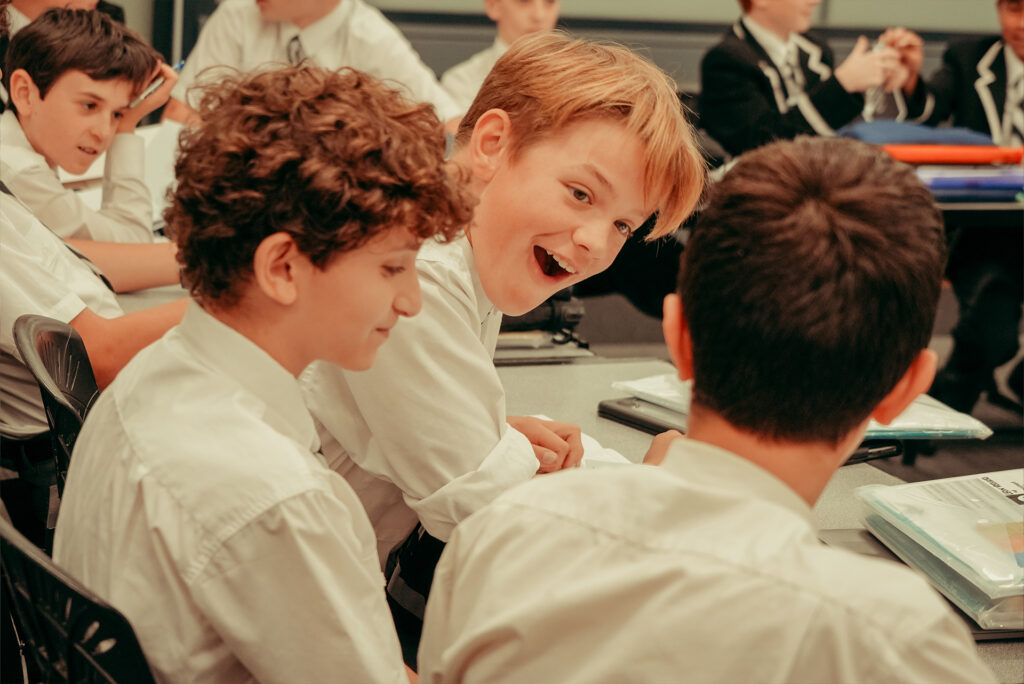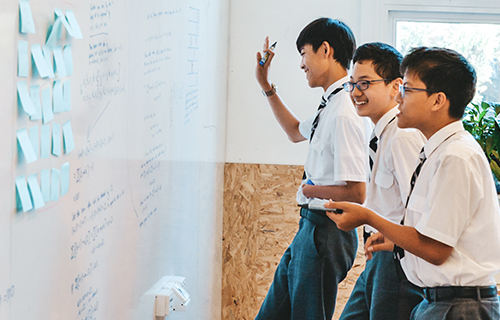 Year 9 and 10
This is an exciting stage of learning for students as they get to make substantial decisions around the shape and focus of their learning. Their three electives make up a third of their curriculum in years 9 and 10, giving them a real chance to chase their interests, their curiosities and their passions.
At Newington, students can choose from 28 different electives including Cambridge IGCSE subjects.
Students choose from the HSC, International Baccalaureate Diploma Program or Vocational Education Pathways in Year 11 and 12 at Newington.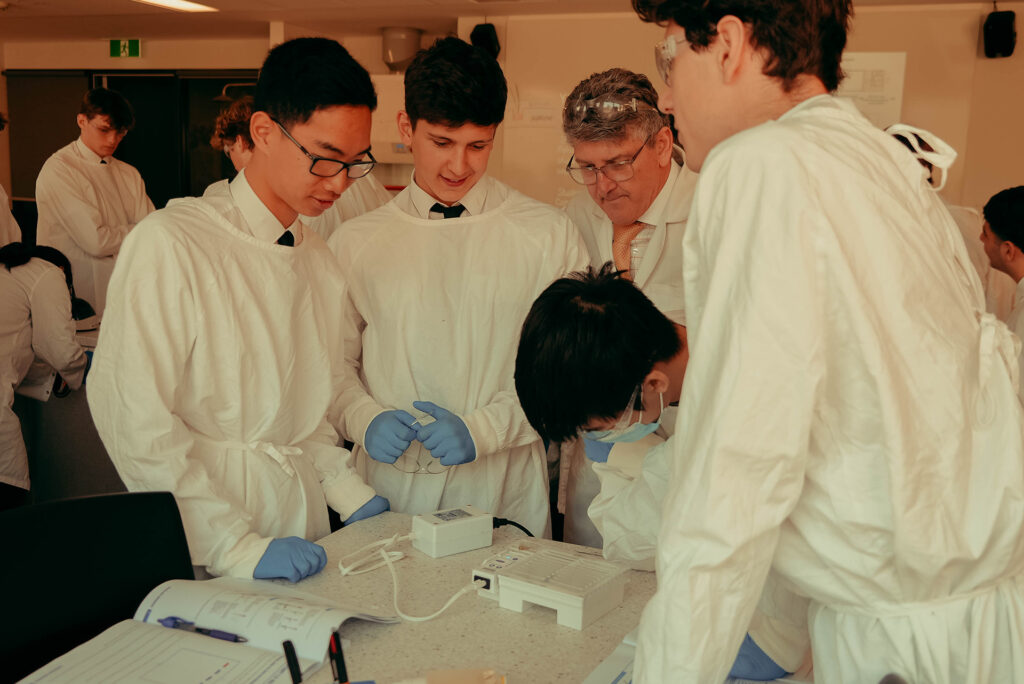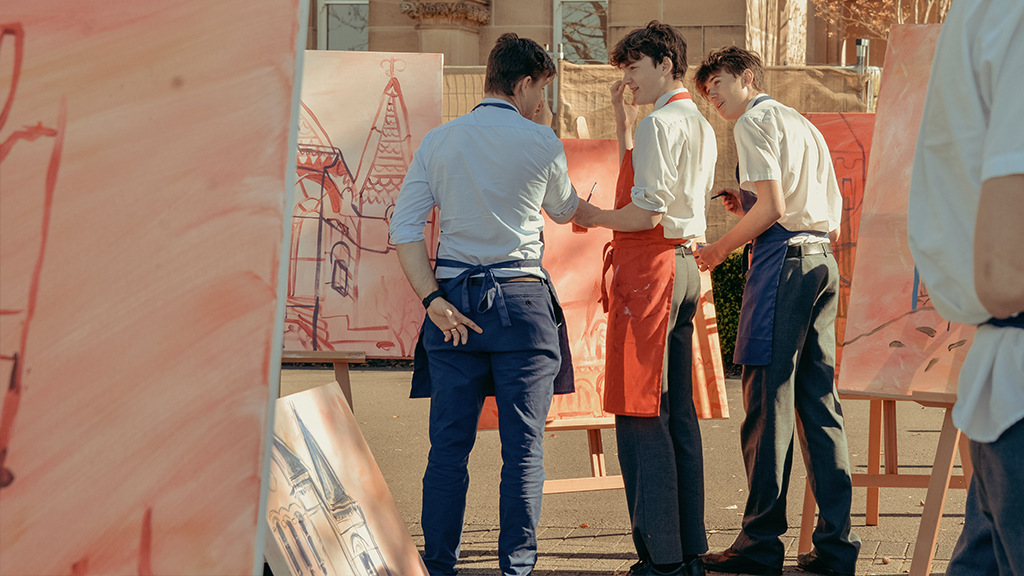 The Higher School Certificate
The Higher School Certificate is the highest educational award in New South Wales for Year 11 and 12 students. At Newington, we offer up to 40 individual HSC subjects that range across all academic disciplines. At the conclusion of their studies, students receive their Higher School Certificate from NESA, and an Australian Tertiary Admissions Rank (ATAR) from UAC. The ATAR allows students to apply for universities and colleges both in Australia and internationally.
More about the HSC
Vocational pathways
Our Vocational Pathways Program enables boys to explore their interests and begin their careers while at school. Students may continue their studies at TAFE, or University, or a transition into the workforce. On completion of VET courses, students receive nationally-accredited vocational qualifications, along with their Higher School Certificate.
More about VET qualificatons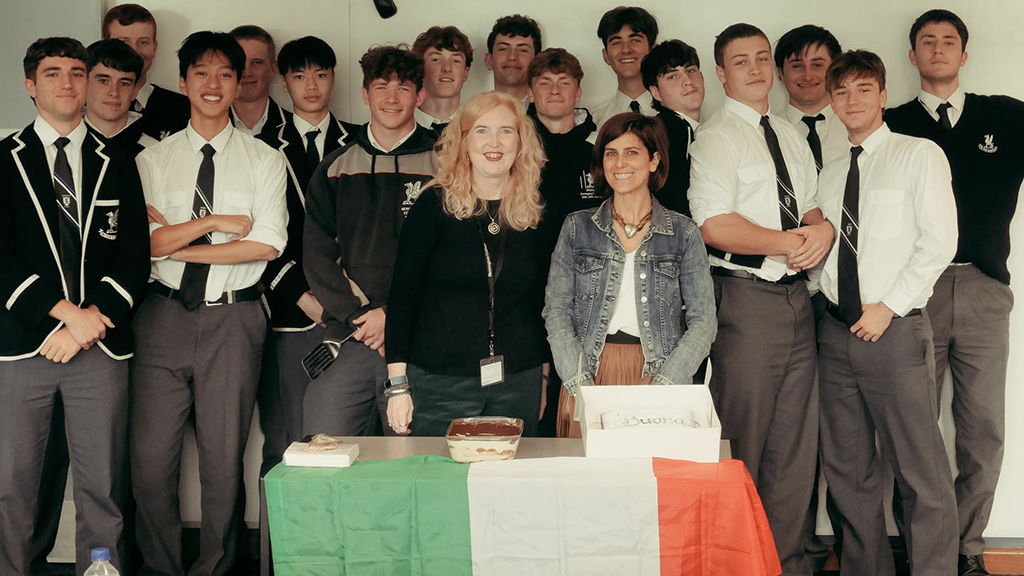 International Baccalaureate Diploma Program (IBDP)
Recognised worldwide by leading universities as setting a standard for the academic challenge needed in preparation for university success, the IBDP is a comprehensive and rigorous two-year course, undertaken in Year 11 and 12. Newington is the only GPS school that offers a choice between the HSC and the IBDP, giving students the opportunity to explore all available options and take their Newington education anywhere in the world.
More about the IBDP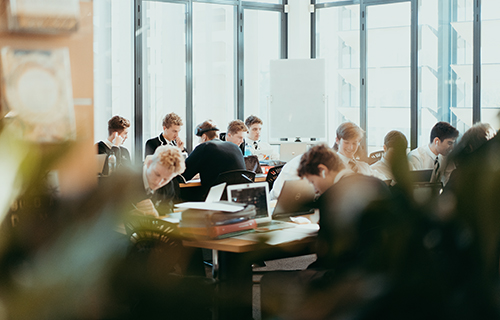 Inclusive Learning
The Inclusive Learning Department Is a highly skilled team who plays an integral role in the education of students with disabilities, those who are neurodiverse, and students who are gifted or twice exceptional.
Academic Support
A range of additional programs are available to compliment the support provided in the classroom.
The Extended Study Day program is available for Years 10-12 students three evenings per week whilst the Year 12 Study Centre is available to our Year 12 students every day from 7.30am – 7.00pm.
Each afternoon from 3.30pm to 4.45pm, specialist tutors assist individual students to improve their skills and knowledge.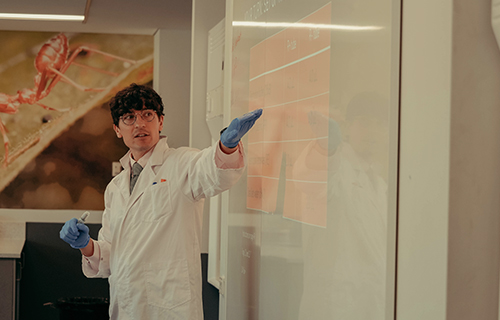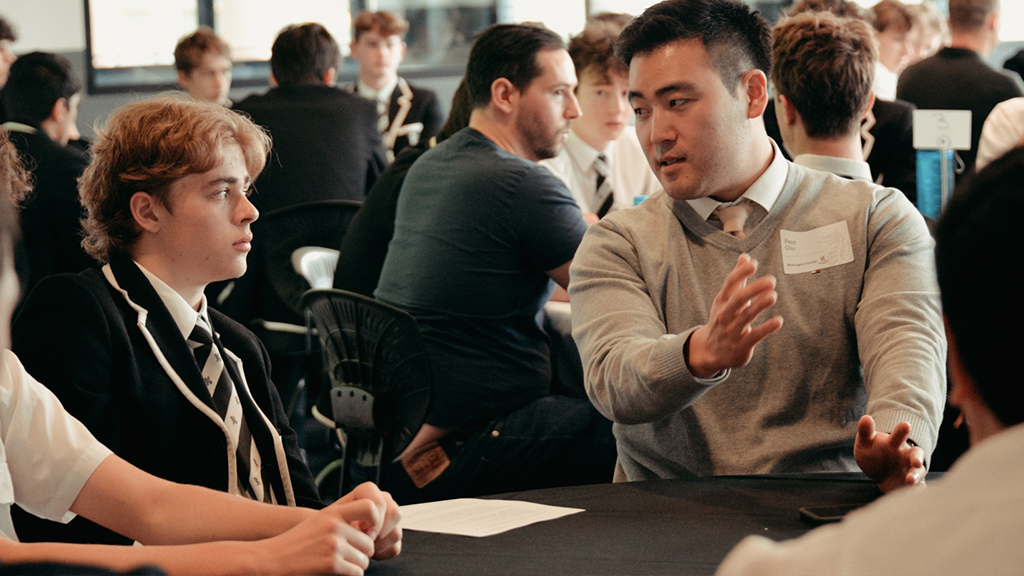 Career Guidance
The Newington Careers philosophy aims to give our students the tools and knowledge to face the challenges of the 21st Century workforce. The P&F Careers Centre provides a space for boys to meet with the Head of Careers to discuss career options. We offer resources and information to assist them with their decisions about higher education and career choices.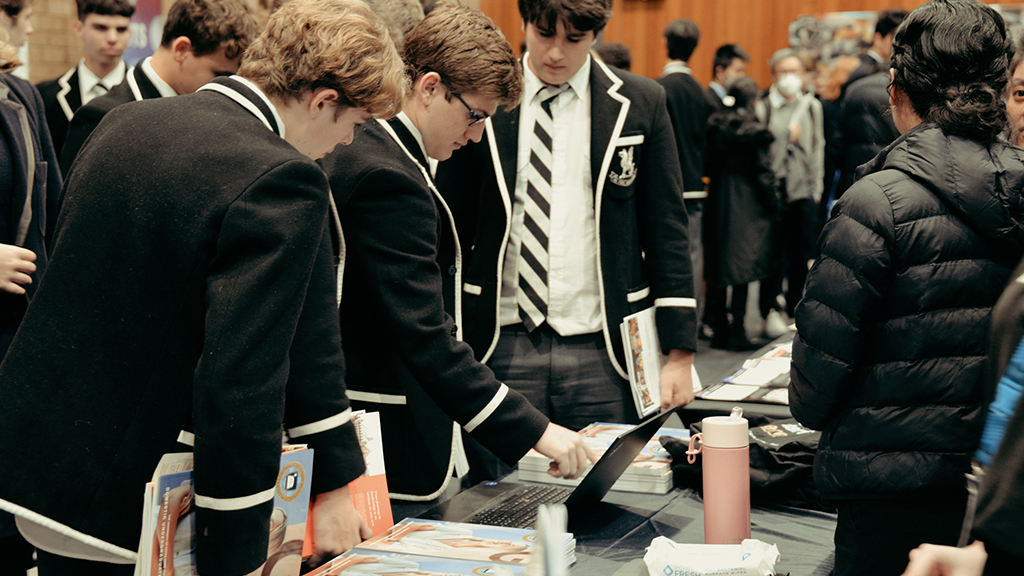 Careers Program
Over the course of Year 10, 11 and 12, boys learn about careers and higher education options before making their decisions in Term 3 of Year 12. We advise students to take the path that best combines their interests, abilities, personality and personal ambitions. The range of careers that they decide to pursue reflects the diversity of the Newington student population.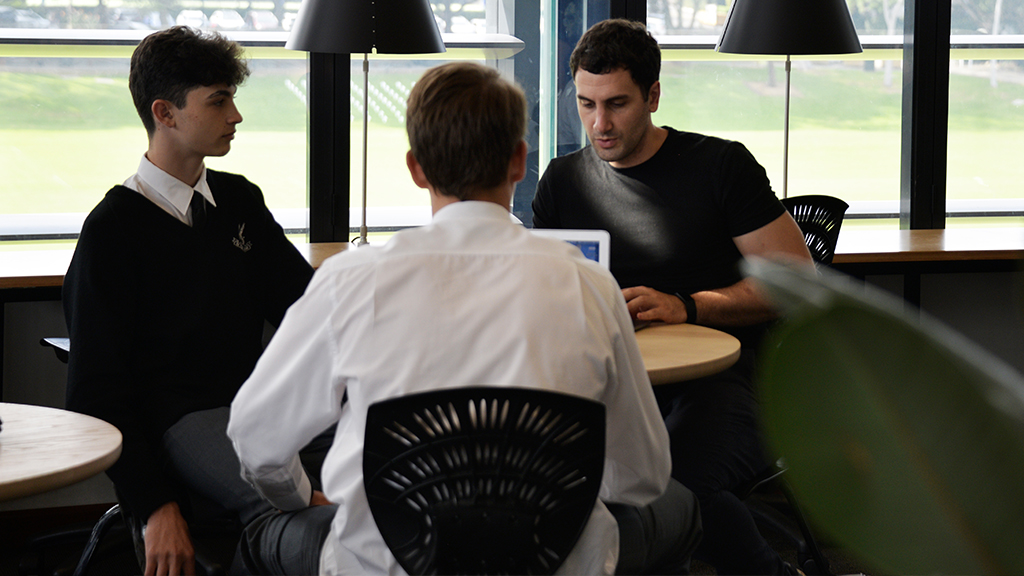 Overseas Study
The P&F Careers Centre can help students apply for an overseas university or college. Many Old Newingtonians are studying at prestigious universities overseas such as Harvard and Cambridge University.
Language and Cultural Exchange 
Students are encouraged to participate either as exchange students or as hosts to broaden their understanding of different cultures and to gain a greater appreciation of their own country. 
While in secondary school, students can realise their dream of living abroad through a Language and Cultural exchange. Organised through the Language Department, student exchanges provide an opportunity to practise a language or observe customs and cultures in much more depth 
Our exchange students enjoy a different setting for their studies and often undertake supplementary language lessons while at their host schools. The reciprocal nature of these exchanges often means that the Newington community have the unique opportunity to hosts exchange partners. 
Promoting intercultural understanding
Establishing friendships across diverse backgrounds and cultures
Developing a sense of international citizenship 
Enhancing foreign language study 
Fostering a commitment to the principles of peace, social justice and mutual respect.